lilyginny27
Is anyone else as excited for this as I am? And I'm not just talking the nekkidness of the picture. :D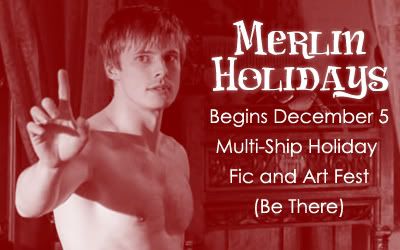 Just came from a holiday parade where I one) watched very little of the actual parade because I stayed inside the restaurant where we met for dinner beforehand, because two) I totally was indulging in baby time with Godbaby #2. I was going to upload a snap I got of him smiling on my camera, but Lj is being a bitch so maybe later. He was so playful tonight! So much fun.
Anyone want to do my Christmas shopping for me? I'm like wayyyyyyyyyy behind on it. I've bought two things so far, both online from Cyber Monday. Why? Because I suck at getting gifts this year for some reason. It would be so much easier if I could get everyone I know a bottle of wine and be done with it. *sigh*
On another note,
if anyone would like a Christmas card, leave me your address in a screened comment below
! I found some cute ones I like, and since I already told my family I'm not sending them this year, you all get them instead. Let me know if I should use real name only, or real and Lj.
Who am I kidding, I'll still send cards to family, I bought like 50 of them. Hahaha! :D